Fast. Familiar.
Full-featured.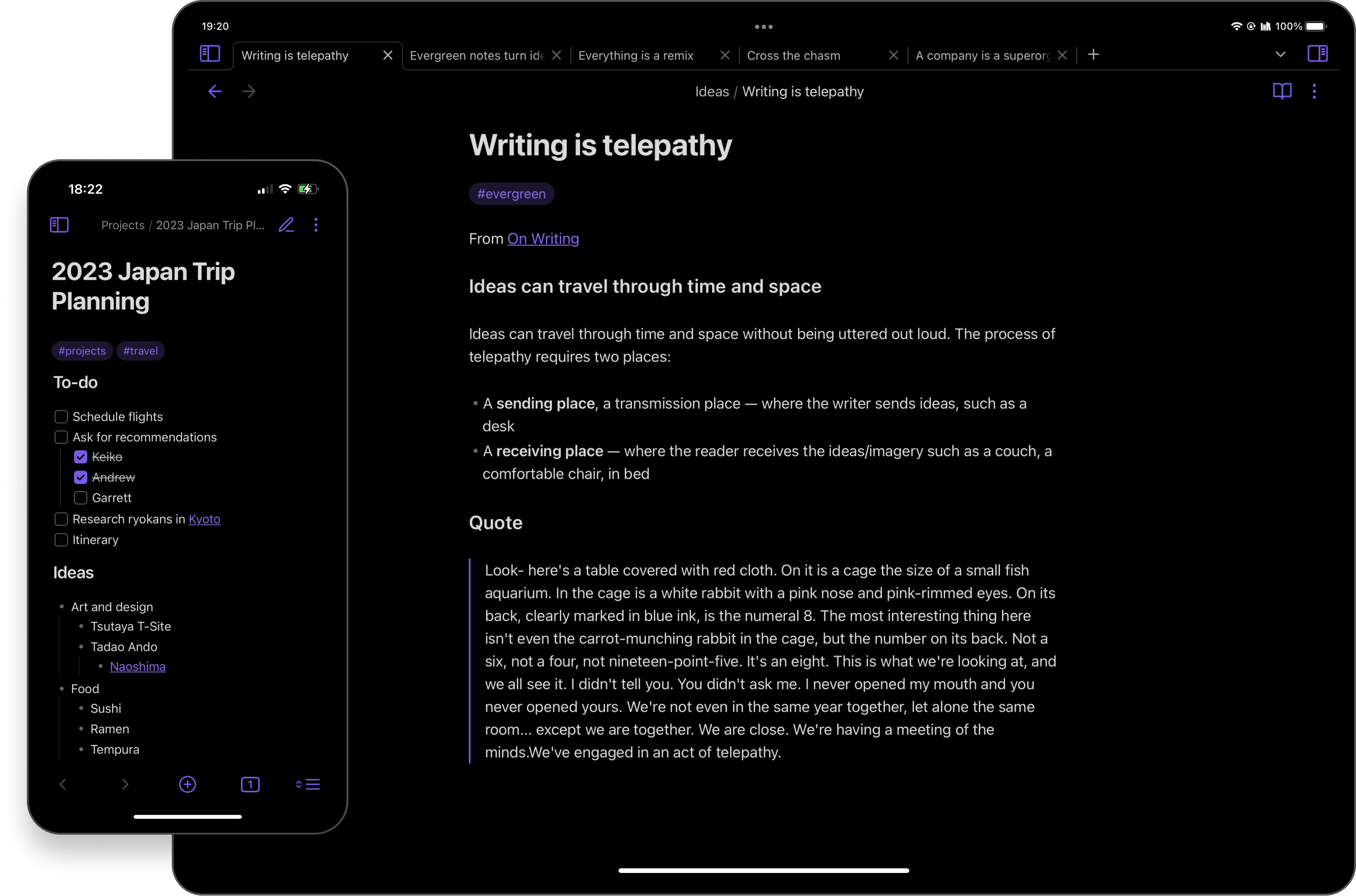 Feel at home
If you've used the Obsidian desktop app, you'll instantly feel at home.
Tabs, Command Palette, plugins, custom hotkeys—everything that makes Obsidian great is kept and perfected. Start and stay productive without another learning curve.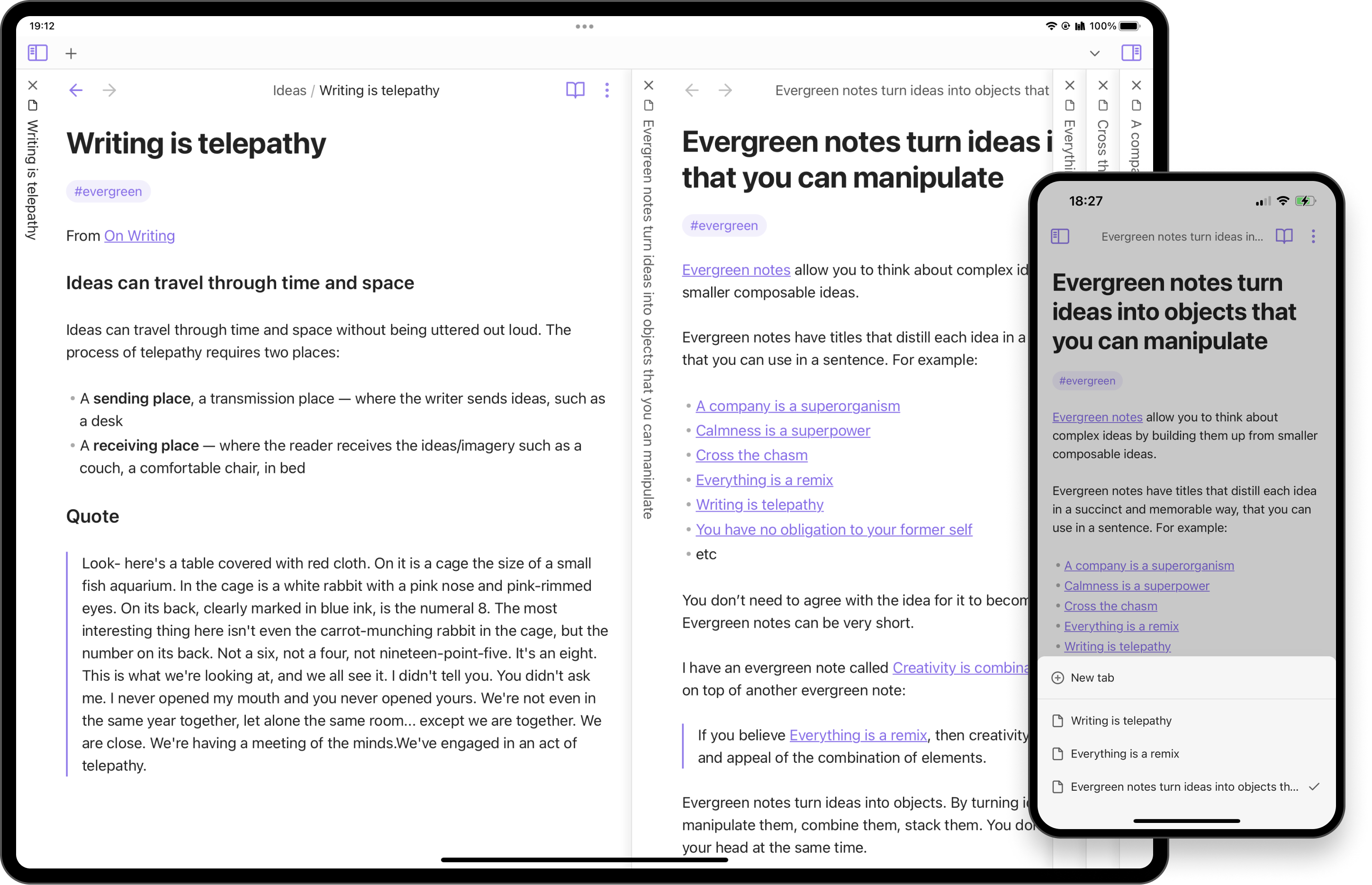 Small but mighty
Despite the limited screen size, Obsidian mobile is packed with features because we know you'll be working all the time on mobile.
Obsidian's best features all work out of the box. Core plugins, including graph view, work the same. Even better, community plugins are just a few taps away to supercharge your workflow.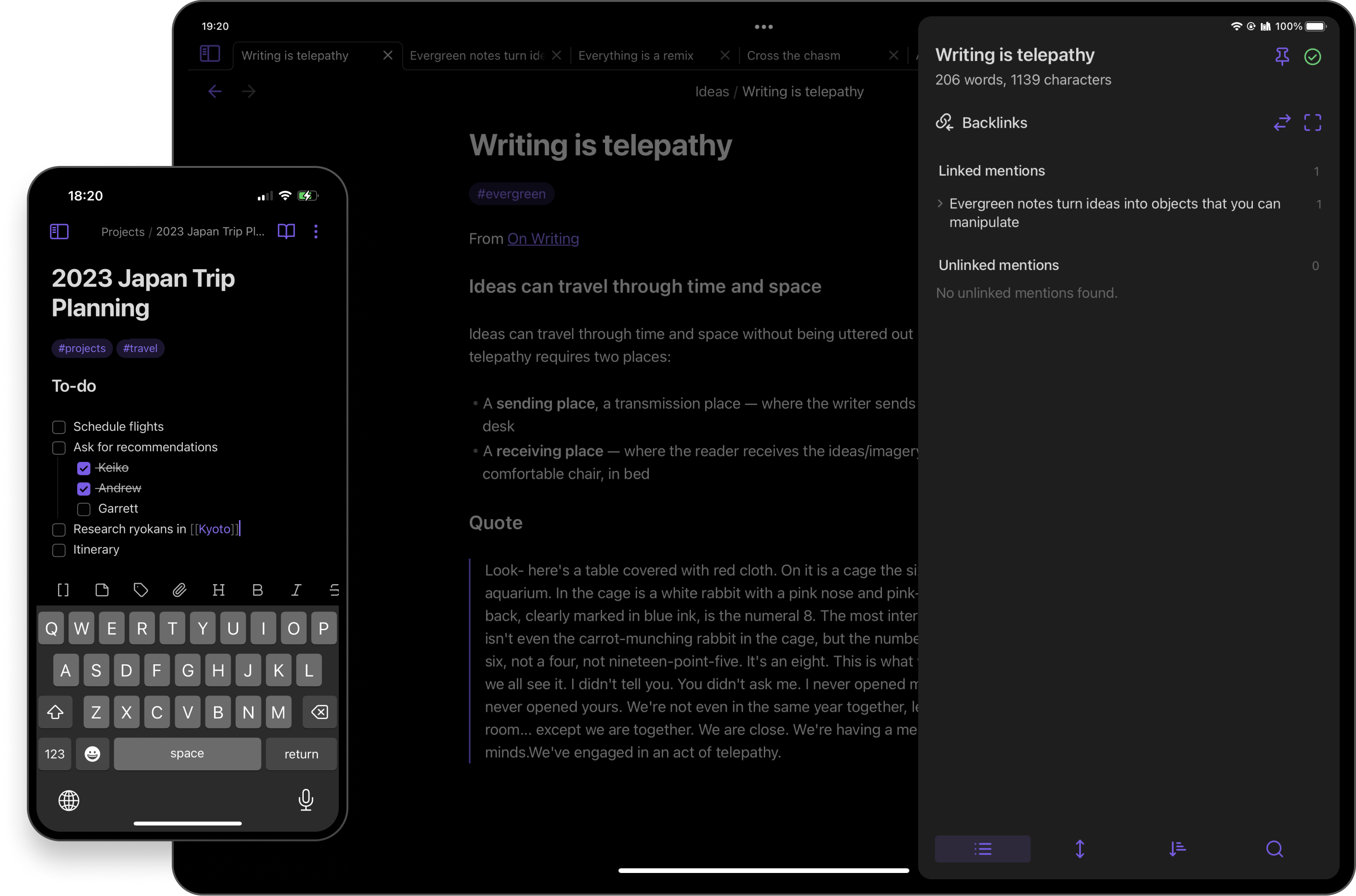 Speed of thought
Obsidian loads blazing fast. No network requests or fancy animations, so you can jot stuff down before you forget them.
With the customizable toolbar and pull-down Quick Action, write and get things done faster without a keyboard.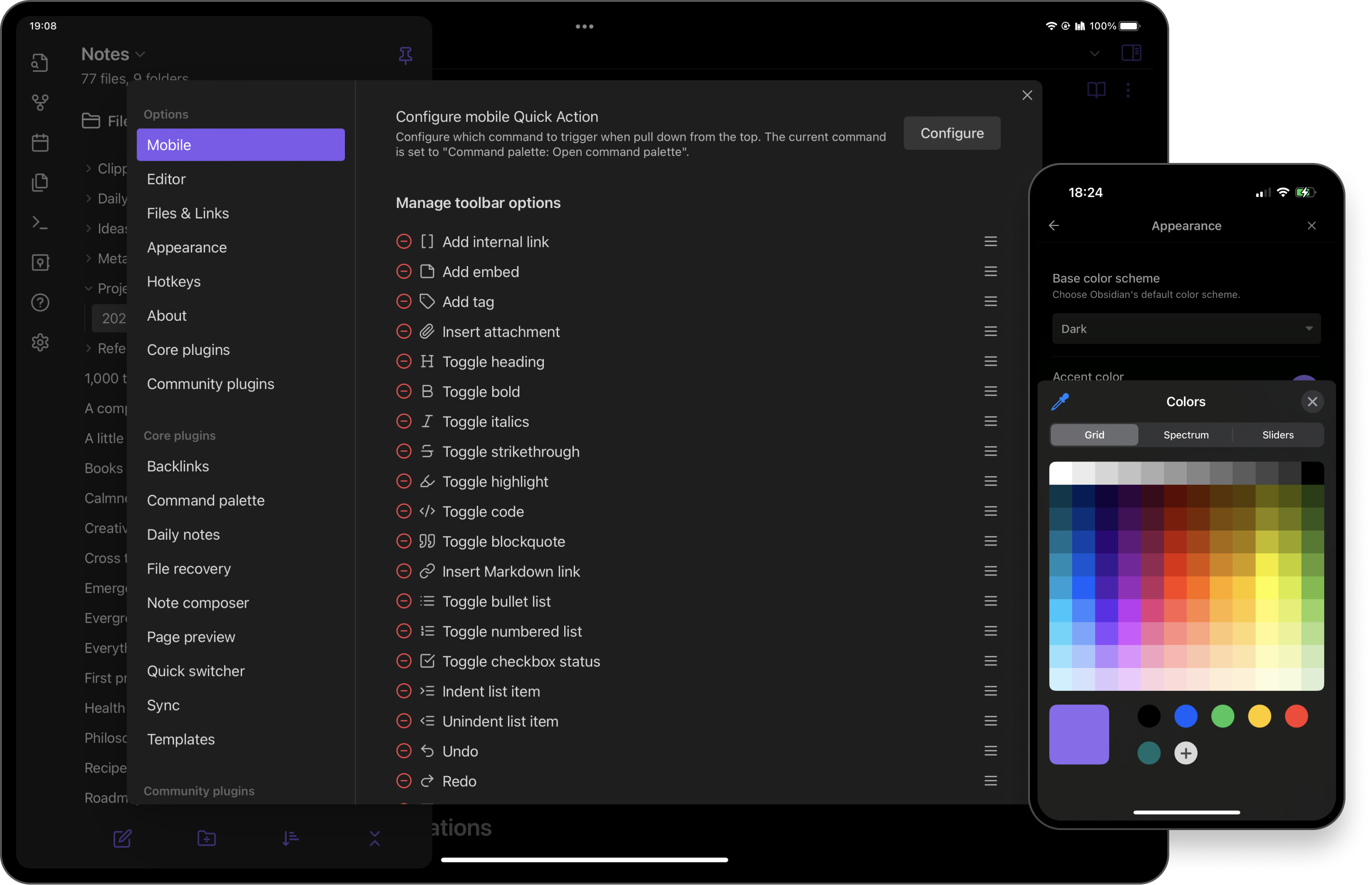 Fast. Familiar.
Full-featured.