Minimal setup,
maximal style.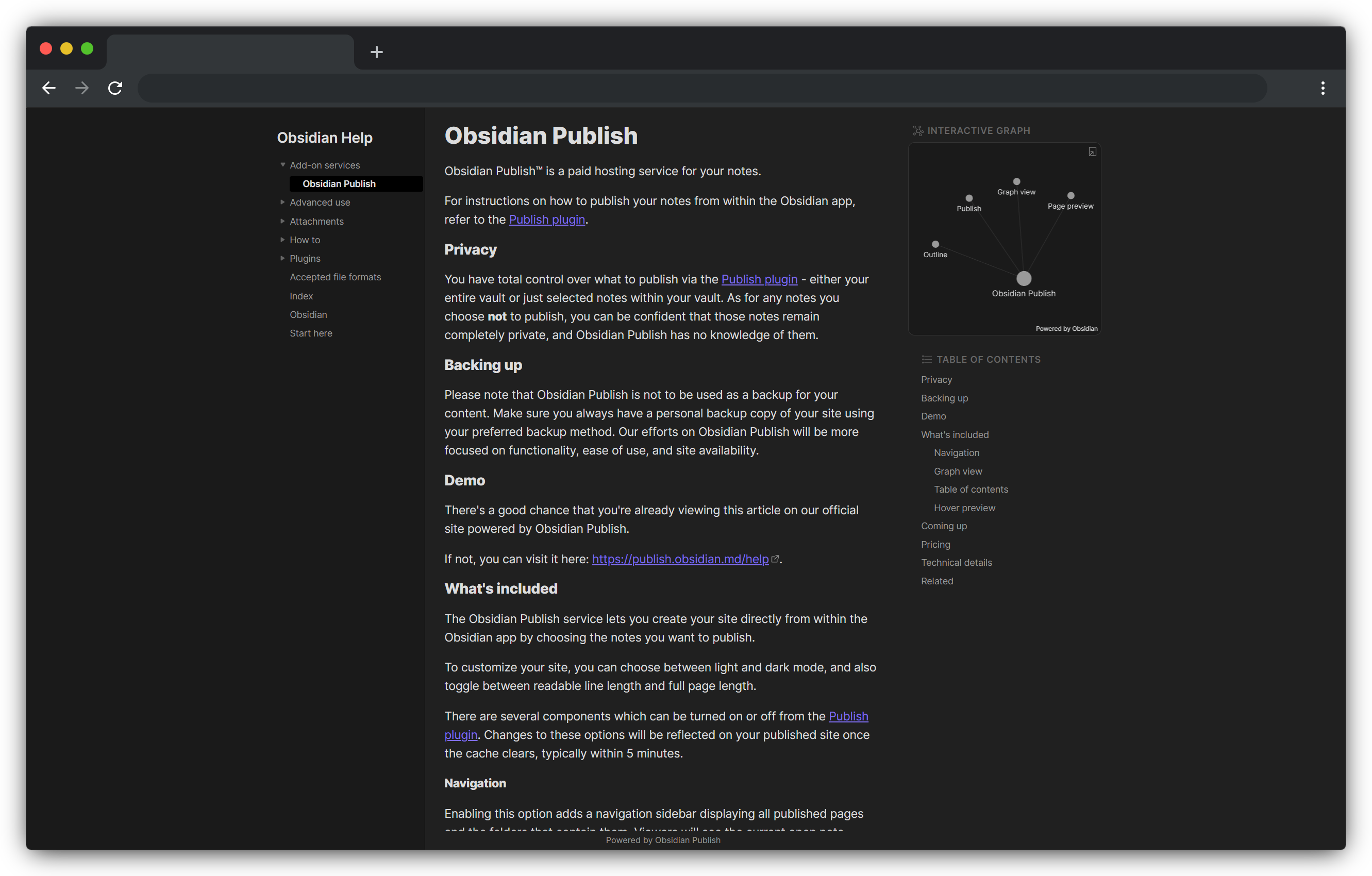 See Obsidian official help for live demo
Open the door to
your digital garden
We take care of showcasing your notes, so that you can focus on gardening.
Obsidian Publish is seamlessly built into Obsidian, so that zero technical knowledge is required to start publishing. Your site will be up and running in minutes.
Build great wikis
for great projects
Managing projects and teams is hard enough, let's make the wiki part one less thing to worry about.
With password protection and custom domain support, Obsidian Publish fits right in no matter if it's a wiki for your team, documentation for your client, or a help desk for your customers.
Powered by Obsidian
Let visitors explore through graph view, backlinks, and page preview without having to download Obsidian.
Graph view
Backlink section
Page preview on hover
Sliding window mode (similar to Andy's working notes)
Site navigation
Table of contents
Custom CSS (compatible with most Obsidian themes)
Light or dark theme
Password protection
Tag pane
Site search
Use your own domain
Header links
Obsidian Publish
Minimal setup, maximal style.